To reach out the vision of offering advanced level digital payment services effortlessly and spontaneously, OK Wallet has introduced Class XI Admission Fee collection facility through OK Wallet for its valuable users. Now, customers can pay their Class XI Admission Fee in fast and secure way through their own OK Wallet App and also from OK Wallet registered Agent points and ONE Bank Branches.
Procedure to Class XI Admission Fee Collection through OK Wallet: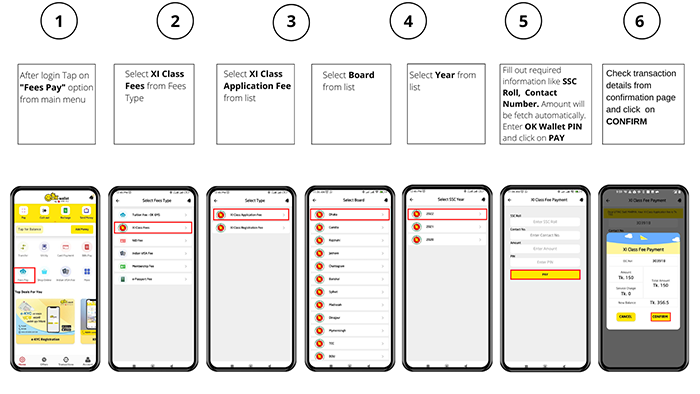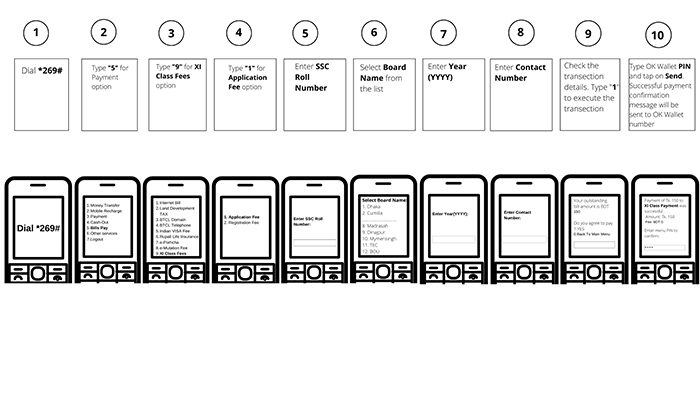 Note:
2% of the transaction amount.
(In case of bill payment from Branch Teller, no service charge will be applicable)
Download link of OK Wallet App:
OK Wallet App is now available in Google (Play Store), Apple (App Store) and Huawei (AppGallery). To Download OK Wallet App:
click here
For FAQs
click here
To know more, please contact with Call Center 16269 (from any mobile phone) & 09666716269 (from BTCL/Land Phone) in Bangladesh or e-mail us at
okwallet@onebank.com.bd